Ah, the bustling city of Los Angeles – where dreams are chased, stars are born, and traffic is… well, let's not get started on that. Amidst the city's hustle and bustle, there's been a noticeable trend: the surge in popularity of doggy daycares.
In an urban jungle like LA, with everyone always on the move, it's crucial for our fur babies to have a home away from home.
Factors to Consider When Choosing a Daycare
Location, Location, Location! Sure, Beverly Hills might be great for celebrity spotting, but is it accessible from your office in Downtown LA or your gym in Venice? The ideal doggy daycare should be a hop, skip, and a jump away, regardless of where you are in this vast city.
Now, once you walk into a potential spot, take a good look around. The size of the facility can tell you a lot. A spacious place means there's ample room for dogs to play, but let's not forget about cleanliness and ambiance. You wouldn't want to send your pup to a place you wouldn't hang out in, would you?
Fun Fact: The best doggy daycares often use pet-friendly disinfectants that are strong enough to kill germs but gentle on those cute paws.
The next point to ponder? The staff-to-dog ratio. One might wonder why this matters. Well, just like kids, our fur babies thrive with personalized attention. A lower ratio often means your pupper will get the one-on-one time they deserve.
Lastly, peek at the services and activities on offer. Do they have fun toys? Agility courses? Naptime zones? Oh, and don't forget to inquire about any special treatments or spa services. Yes, that's right! Doggy spa days are a thing.
Top 10 Recommendation In Los Angeles
Wag Hotel
Overview: Nestled in the heart of Los Angeles, Wag Hotel is the epitome of canine luxury. This establishment goes beyond the traditional concept of a doggy daycare, offering a lavish experience that mirrors a five-star human hotel.
Features: Dogs are pampered with people-sized beds, adorned with plush throw pillows and contemporary décor. The Wagkiki Beach play area is a standout feature, designed to mimic a tropical beachside retreat. Here, pups can frolic around a bone pool water feature, play on custom structures, or simply lounge on the sunbathing deck.
Additional Services: Beyond daycare, Wag Hotel offers Ultra Suites that come with full-sized beds, TVs, and 24/7 webcams for pet parents to check in on their fur babies. The establishment also caters to feline friends, ensuring they too have a comfortable stay. With a range of daycare options, from group play to one-on-one human interaction, Wag Hotel truly offers a tailored experience for every pet.
Doggie Goddess Pet Services
Overview: A family-owned oasis that champions cage-free play. With a sprawling space dedicated to canine fun, this establishment ensures pups have a dynamic and engaging environment.
Features: The play space, which spans over 2,500 square feet, is a haven filled with toys, balls, and even an agility ramp. The emphasis here is on free movement and interaction, allowing pups to socialize and play to their heart's content.
Additional Services: Beyond just play, Doggie Goddess offers grooming services, ensuring that pups not only have fun but also look their best. Before enrolling, a temperament test is conducted to ensure the safety and harmony of all canine guests. With flexible pricing options and special appreciation days, Doggie Goddess strikes a balance between quality care and affordability.
D Pet Hotels – Hollywood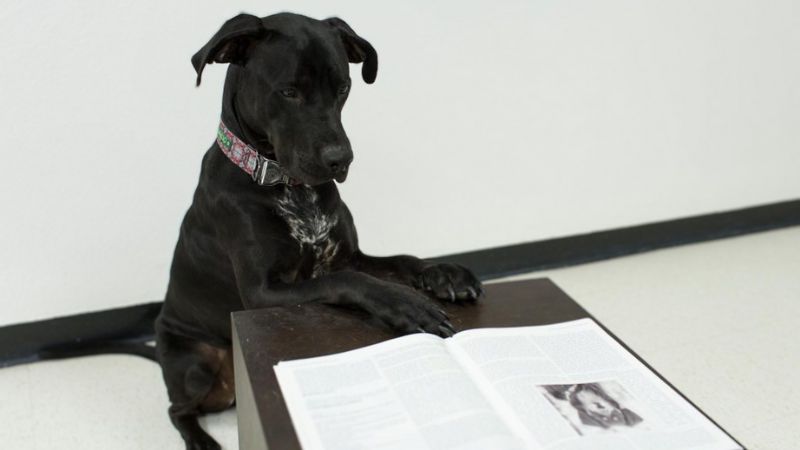 Overview: D Pet Hotels in Hollywood is a testament to grandeur and sophistication. Designed for the discerning pupper, this establishment offers a blend of expansive play areas and specialized fitness routines.
Features: The hotel boasts three magnificent parks that collectively span 6,000 square feet. But what truly sets D Pet Hotels apart is PANT – an indoor doggy gym. Here, pups can engage in personalized training sessions, even trying out unique exercises like treadmill walks.
Additional Services: The facility prioritizes the health and well-being of its canine guests with state-of-the-art air exchange systems and rubber flooring to minimize fatigue. The ambiance is further enhanced with calming music, creating a serene environment. Before joining, pups undergo a temperament evaluation to ensure they're paired with compatible playmates.
South Park Doggy Waterland LAX
Overview: A world where structure meets fun at South Park Doggy Waterland LAX. This establishment is designed for pups who thrive on routine, ensuring they have a balanced day of play, rest, and nourishment.
Features: The highlight of this daycare is undoubtedly its water features. From splash zones to swimming areas, it's a water-loving puppers paradise. The agility equipment adds an extra layer of physical activity, ensuring pups get a full-body workout.
Additional Services: With set meal times, play sessions, and nap breaks, pups follow a structured routine that mimics their home environment. The facility's emphasis on structure ensures pups feel secure and comfortable throughout their stay.
South Park Doggie Playland DTLA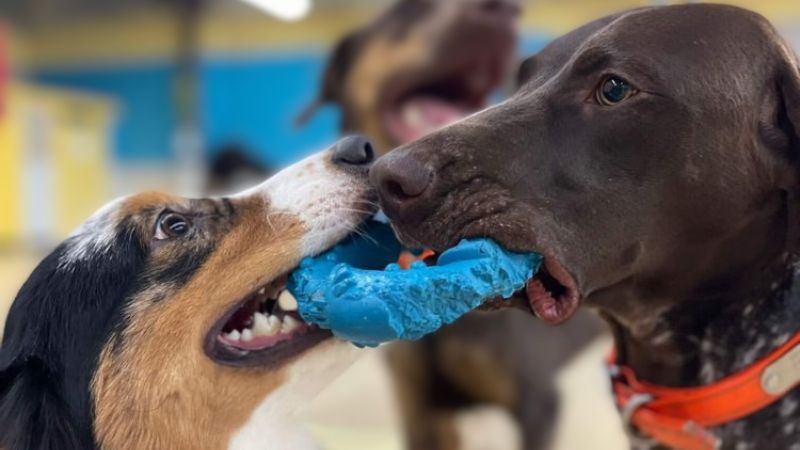 Overview: Located in the bustling heart of Downtown LA, South Park Doggie Playland stands as a beacon for urban pupper seeking adventure. The recently remodeled space is designed to be both fun and safe, ensuring pups can play without any worries.
Features: With a plethora of dog-friendly play structures, pups can climb, jump, and explore to their heart's content. The ball pits are a particular favorite, offering pups a unique play experience.
Additional Services: The facility takes pride in being a safer alternative to traditional parks, ensuring all canine guests are vaccinated and free from contagious health issues. For those seeking a bit more, staff members offer walks and one-on-one attention.
Paradise Ranch Pet Resort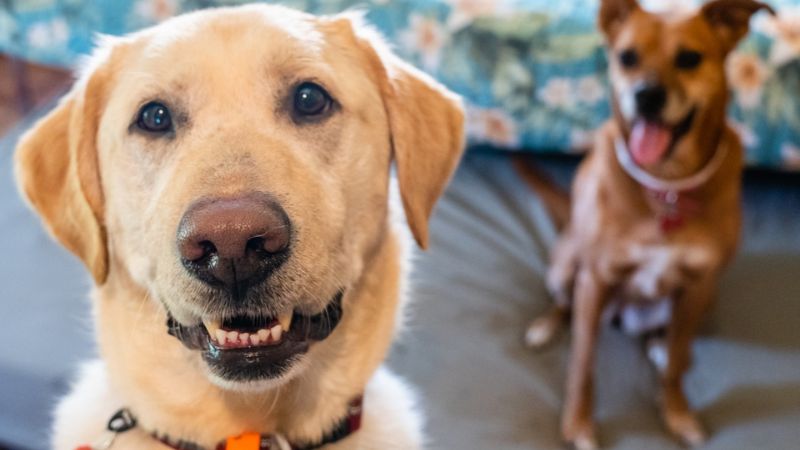 Overview: Welcome to Paradise! As the name suggests, Paradise Ranch Pet Resort offers a tropical retreat for pups. It's not just a daycare; it's a full-blown resort experience for your furry friend.
Features: The resort is designed to give pups a sense of freedom and adventure. With open spaces to run and play, pups can truly let loose and enjoy their day.
Additional Services: From sunrise to sunset, pups can enjoy a range of activities. The facility offers flexible drop-off and pick-up times, ensuring convenience for pet parents. Before joining the fun, all undergo an evaluation to ensure they're a good fit for the resort environment.
Puparazzi LA
Overview: Lights, camera, action! Puparazzi LA is where Hollywood's canine stars come to shine. This premier daycare is all about giving your pet the A-list treatment they deserve.
Features: With a name inspired by the glitz and glamour of Tinseltown, Puparazzi LA ensures every pup feels like a superstar. The facility boasts spacious play areas, allowing pups to socialize and strut their stuff.
Additional Services: From hiking adventures to spa treatments, Puparazzi LA offers a range of services that cater to the holistic well-being of every pup. Whether it's a grooming session or a personalized training class, every dog gets the red-carpet treatment.
The Dog House
Overview: Home is where the heart is, and at The Dog House. This establishment offers a cozy environment combined with top-notch services.
Features: The Dog House emphasizes a community feel, ensuring pups of all sizes and breeds can play together harmoniously. The facility is designed to be both fun and safe, with various play zones tailored to different activity levels.
Additional Services: Beyond just play, The Dog House offers grooming services, ensuring pups look and feel their best. Training sessions are also available, catering to pups of all skill levels.
Doggie Central
Overview: Where every pupper is the center of attention! Doggie Central is all about providing a space where pups can play, learn, and grow.
Features: The facility boasts a vast indoor play area, ensuring pups can have fun regardless of the weather. With toys and play structures galore, there's never a dull moment.
Additional Services: From grooming to training, Doggie Central offers a holistic approach to care. The training sessions, in particular, are tailored to individual needs.
Fitdog Sports Club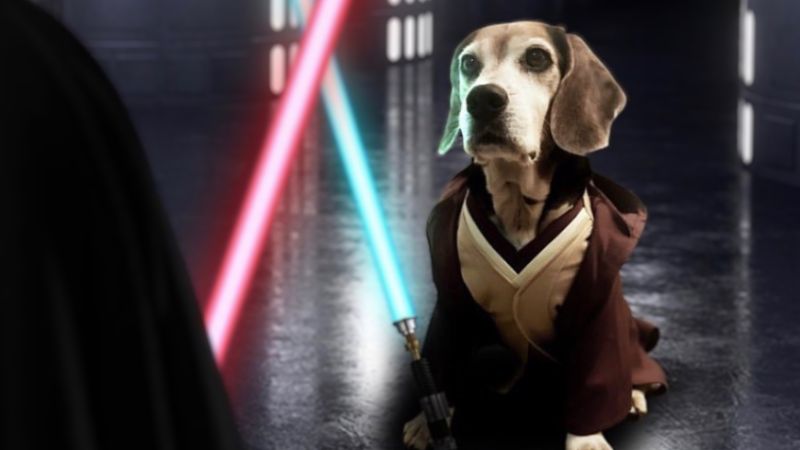 Overview: Fitness and fun come together at Fitdog Sports Club. This establishment takes a unique approach to care, emphasizing physical activity and socialization.
Features: Fitdog Sports Club is not your average daycare. With a focus on sports and activities, pups get to engage in a range of exercises, from agility courses to ball games.
Additional Services: Beyond just play, the club offers specialized fitness programs, ensuring dogs get a well-rounded workout. Whether it's a group class or a one-on-one session, every pup gets to flex their muscles and have fun.
| | | |
| --- | --- | --- |
| Name | Location | Unique Blurb |
| Wag Hotel | 960 North Highland Ave, Los Angeles CA 90038 | Swanky boarding with people-sized beds, Wagkiki Beach play area, and Ultra Suites with a TV. |
| Doggie Goddess Pet Services | 810 South La Brea Ave, Los Angeles CA 90036 | Over 2,500 sq ft of cage-free play space with toys, balls, and an agility ramp. |
| D Pet Hotels – Hollywood | 1041 North Highland Ave, Hollywood CA 90038 | Features three dog parks spanning 6,000 sq ft and an indoor doggy gym with personalized training sessions. |
| South Park Doggy Waterland LAX | 8613 Aviation Blvd, Inglewood CA 90301 | Structured daycare schedule with agility play, swimming areas, and agility equipment. |
| South Park Doggie Playland DTLA | 1320 South Grand Ave, Los Angeles CA 90015 | Newly remodeled play structures, safe and supervised environment free of K9 influenza. |
| Paradise Ranch Pet Resort | 10268 La Tuna Canyon Road, Sun Valley CA 91352 | Offers a fun-filled alternative for dogs with evaluations before enrollment. |
| Puparazzi LA | 1933 Pontius Ave, Los Angeles, CA 90025 | Premier dog daycare offering boarding, training, hiking, grooming, and spa services. |
| The Dog House | 5959 W 3rd St, Los Angeles, CA 90036 | Offers a variety of services including daycare, boarding, grooming, and training. |
| Doggie Central | 11818 Teale St, Culver City, CA 90230 | Features a large indoor play area and offers services like grooming and training. |
| Fitdog Sports Club | 1712 21st St, Santa Monica, CA 90404 | Offers a unique approach to dog care, focusing on physical activity and socialization. |
Making the Right Choice for Your Furry Friend
Taking a tour of a potential daycare spot isn't just a fun outing – it's crucial. It's kind of like test-driving a car. You wouldn't buy one without feeling it out first, right?
While you're there, chat with the staff about your dog's temperament and needs. These are the folks who'll be looking after your four-legged friend, after all. Make sure they're well-informed and genuinely interested in your pup's well-being.
Pro Tip: Always check for licensing, insurance, and adherence to regulations. This ensures that the daycare is compliant and has the safety of your dog at the forefront.
Tips for Preparing Your Dog
New environments can be a tad overwhelming for our pups, so a slow introduction can help ease them in. Maybe start with a half-day and gradually increase their time there.
Vaccinations and health checks? Non-negotiable! Before enrolling your dog, ensure all their health requirements are up to date. It's not just about ticking boxes – it's about keeping all the furry attendees safe.
And if you're feeling a tad anxious about the first day, pack a comfort item from home. Maybe it's their favorite toy or that blanket they can't sleep without. It's like sending a kid to school with their cherished teddy bear.
FAQ
What benefits can my dog receive from attending a daycare?
Regular attendance can help improvesocialization skills, allowing them to interact and play with various breeds and temperaments. Additionally, these facilities provide structured routines, promoting mental stimulation and physical activity which can reduce anxiety and curb unwanted behaviors at home. Plus, it's a relief for owners knowing their pets are in safe hands and aren't left feeling lonely.
Are there any age restrictions for dogs attending daycare?
Yes, many daycares have age guidelines. Puppies usually need to be around 12 weeks old and must have had their initial vaccinations. Some facilities even offer puppy-specific programs to cater to their unique needs.
On the flip side, senior dogs might require a more relaxed environment, and not all daycares may be suitable. Always check with individual centers about their age-related policies.
How do daycares handle dogs with special needs or diets?
Most reputable daycares are equipped to handle dogs with specific requirements. If yours has a special diet, bring their food, and the staff will ensure they're fed accordingly.
For pups with physical limitations or medical needs, daycares typically have provisions like separate play areas or rest zones. Always discuss unique needs in detail during your initial consultation.
How do doggy daycares ensure the safety of the dogs?
Safety is a top priority! Many daycares have a rigorous screening process, which includes temperament assessments to ensure compatibility with other dogs.
The facilities are typically designed with safety in mind, featuring secure fencing, surveillance cameras, and separate areas for dogs of different sizes or energy levels. Moreover, staff members usually undergo training in canine behavior and first aid to handle any emergencies.
Conclusion
Choosing the right doggy daycare in Los Angeles is more than just a task on a checklist. It's about giving your fur baby the best possible experience while you tackle the demands of city life.
Prioritize their well-being and happiness, and you'll find that a day apart can be beneficial for both of you. After all, there's nothing like watching your pup's tail wag at full speed at the end of a fulfilling day, right?